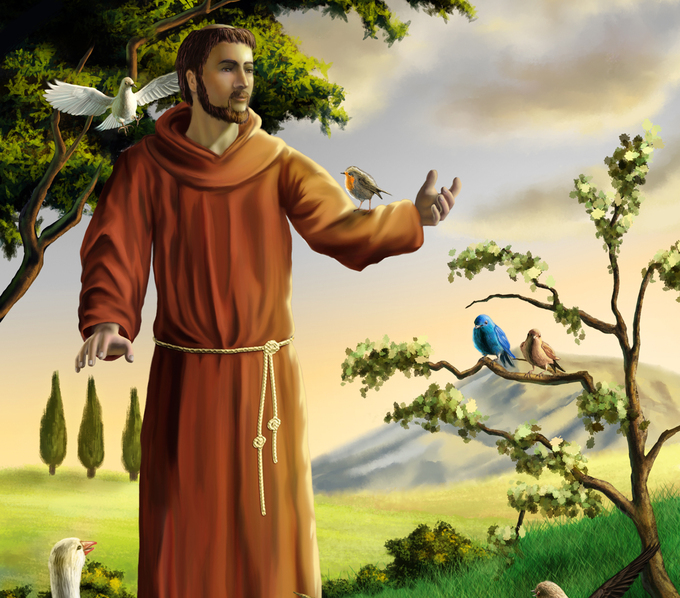 Our College Name
The College has been named after St Francis of Assisi, reflecting its founding principles aligned with Integral Ecology and the aspirations of Laudato Si', Pope Francis' teaching on our call to care for ourselves, each other and our common home, Earth.
St Francis remains an inspirational figure for people of all faiths. Many of the stories that surround the life of Saint Francis show that he responded with deep care to those who were vulnerable and had a great love for animals and the environment.
St Francis of Assisi lived a joyful, hope-filled life "in simplicity and in wonderful harmony with God, showing the inseparable bond between concern for nature, justice for the poor, commitment to society and interior peace."
Pope Francis has invited us through Laudato Si' to praise all of creation; to be stewards of the talents we have been given, to share these gifts with each other and to walk gently on the Earth.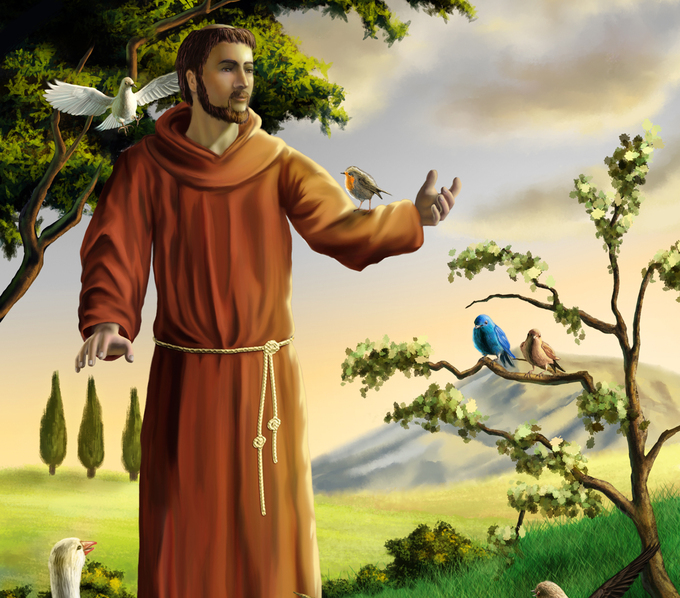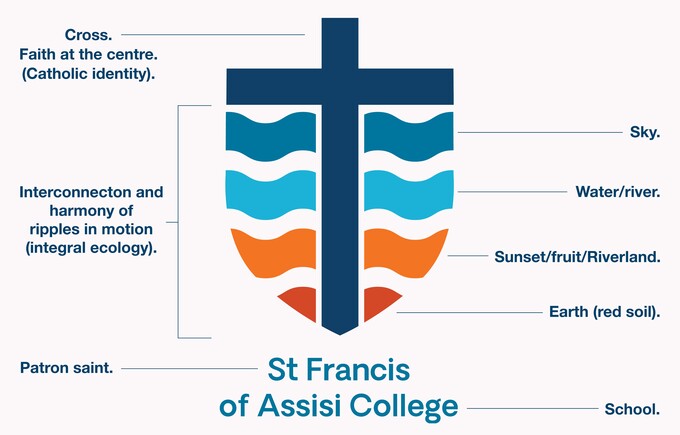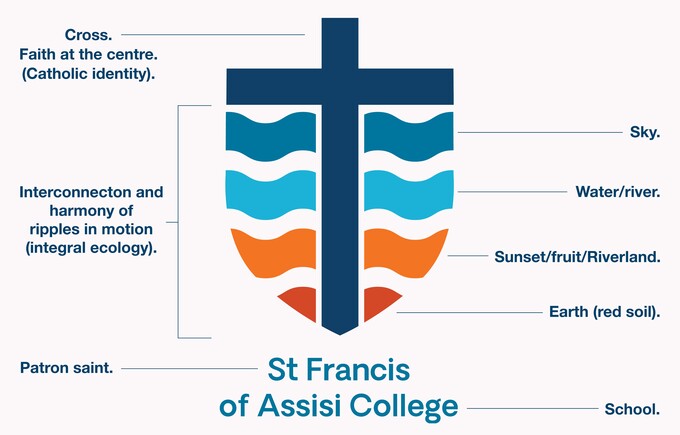 Our emblem
Our College staff and students will wear this emblem with pride for what is represents to us as individuals, as a Catholic community, and a College community growing in harmony together.
The colour palette represents the environment in which St Francis of Assisi will exist. It is inspired by the sunset across the Riverland.
The wavy lines also represent the lifeblood of the region - the Murray River. But it goes deeper than that, the ripples move in unison, representing life in harmony, with faith at the core.